Licenses and Certifications
Aviazapchast PLC possesses the licenses and certifications to conduct business in the area of manufacturing and realization, MRO of aircraft and aeronautical goods, including those of dual application, both internationally and in Russia.
The business of Aviazapchast PLC has been licensed by the Federal Service for Defense Order, the Ministry of Industry and Commerce, and the Federal Space Agency.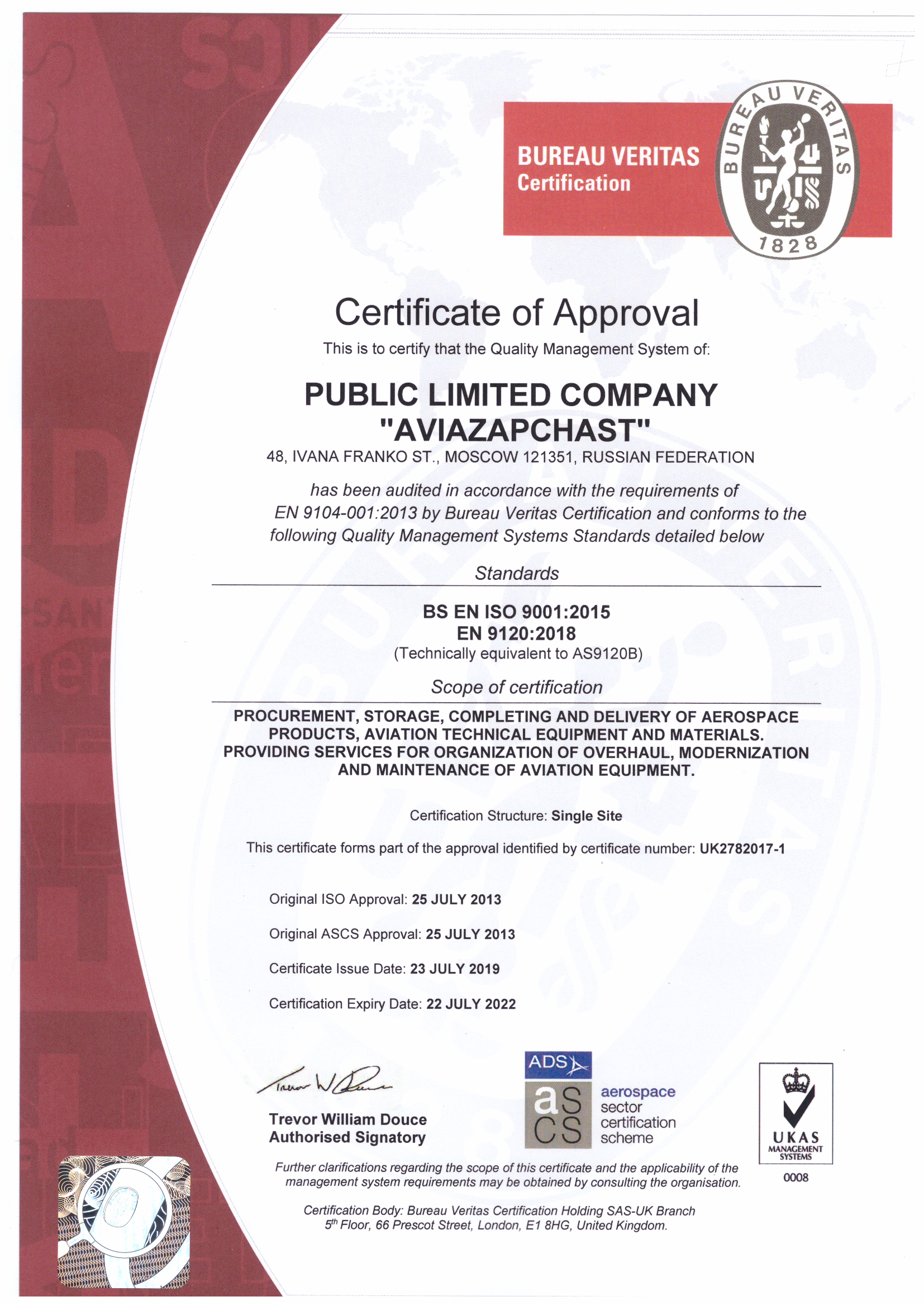 In 2013, Aviazapchast PLC was certified by Bureau Veritas Certification RUS as complying with the requirements of the International Standard BS EN 9001-2008/ EN 9120-2010.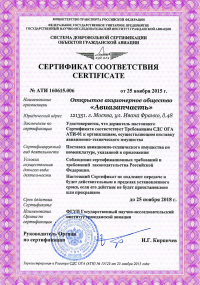 Since 2002, Aviazapchast PLC has been holding the certification as per GOST R ISO 9001-2001. To the present day the company has been constantly confirming its QMC efficiency in compliance with applicable QMS-governing standards including the Interstate Standard GOST ISO 9001-2015 subject to GOST RV 0015-002-2012. Certificate of Conformity No. 6300.311637/RU dated 28.10.2013 applying to: manufacture and realization of weapons and military equipment; MRO, installation and assembly of weapons and military equipment; purchase, storage, batching and delivery of aircraft and related equipment, including those of dial application.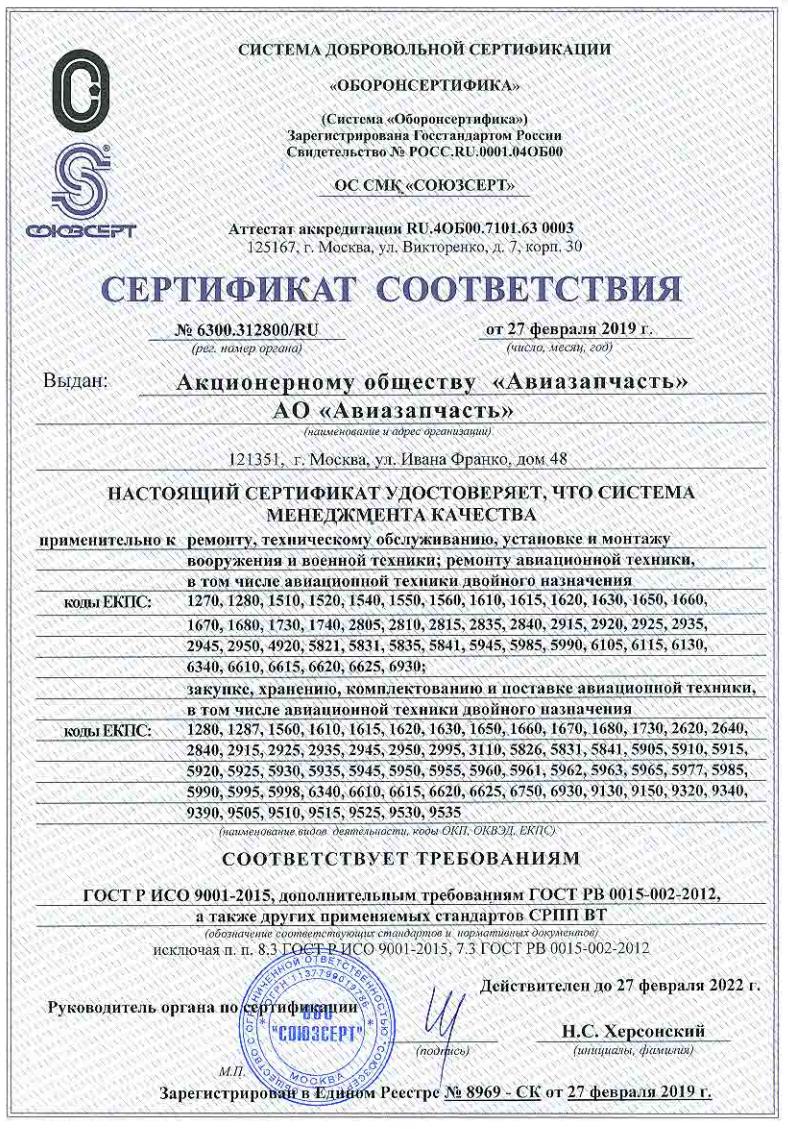 Since 2001, Aviazapchast PLC has been holding the certification for compliance with the requirements of the Civil Aviation Facilities Certification System "SDS OGA ATI-01" for suppliers of aeronautical goods, No. ATI160615.006 dated 25.11.2015. The certificate was issued by the Certification Agency under the Civil Aviation Research Institute (FGUP GOSNIIGA).