Company news
12/03/2015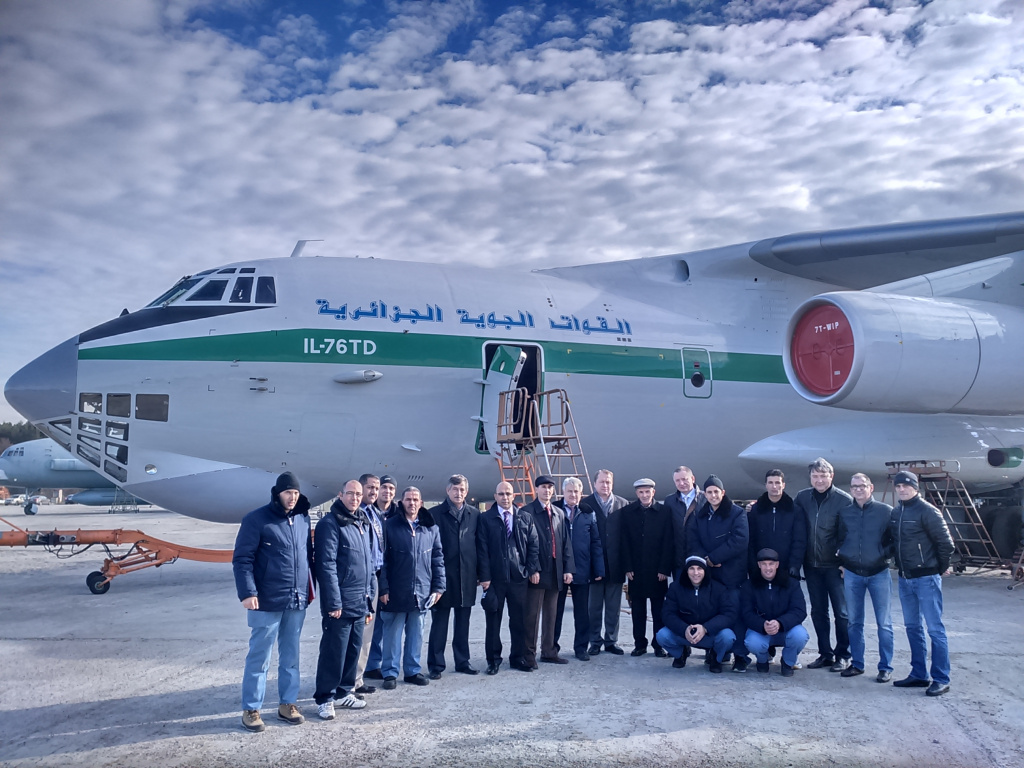 In 2015 our company commissioned to the Air Force of Algeria two Il-76TD aircraft that had been overhauled at the production base of Il OJSC in the town of Zhukovsky.
During the transfer of the aircraft after repair, the Attache on Defense and Algerian Air Attache were present, who gave a high appraisal of the quality of the work performed.
Our company has a long experience in cooperation with the Ministry of National Defense of Algeria and is its reliable partner in the supply of spare parts, aggregates and equipment, modernization and repair of aviation equipment.